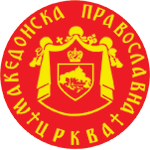 MACEDONIAN ORTHODOX COMMUNITY OF
THE CITY OF GREATER WOLLONGONG
"SAINT DIMITRIJA SOLUNSKI"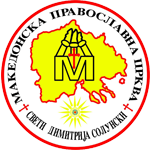 MKUD
Our branch, Cultural Folkloric Dancing Group, M.K.U.D. "MAKEDONIJA" has been formed since 1982 and has been teaching hundreds of children, young men and young women how to dance various traditional Macedonian dances called the "ORO".
MKUD Makedonija enables our children to maintain the Macedonian culture and tradition through its music, language, dancing, social aspect and fundraising activities.
MKUD Makedonija have performed at events and dances around Australia, including Sydney, Newcastle, Queanbeyan, Canberra, Melbourne, Queensland, Perth, P & O Cruise as well as travelling to Macedonia in 2010. MKUD Makedonija has performed at multi-cultural festivals such as Viva-La-Gong in Wollongong and Floriade in Canberra.
Dance training is held each Wednesday at Macedonia Park, Berkeley at the following times:-
TIMES:
6:00PM – 7:00PM
(JUNIOR GROUP)
7:00PM – 8:00PM
(SENIOR GROUP)
We extend an invitation to all parents with young and teenage children to visit a training session or participate in a class without any obligation.
For any enquiries or further information, please do not hesitate to contact Dianna Kuzmanoski (President) on 0401 635 357, Dana Vangelevski (Secretary) on 0466 489 215 or Naum Krcovski (Treasurer) on 0432 838 721.